Munnar is known as 'the Kashmir of South India'. The name Munnar means 'three rivers' which keeps the land fertile. There are seven wildlife sanctuaries and national parks surrounding Munnar is a proof of the rich flora and fauna of this region. Every sunrise in our estate is a golden rain shower on the emerald green beds of the tea bushes. The plantation and its suitable climate is the base of tourism in Munnar. Being one of the largest plantations in Munnar, We offer stunning scenic locations and exclusive hospitality to our guests.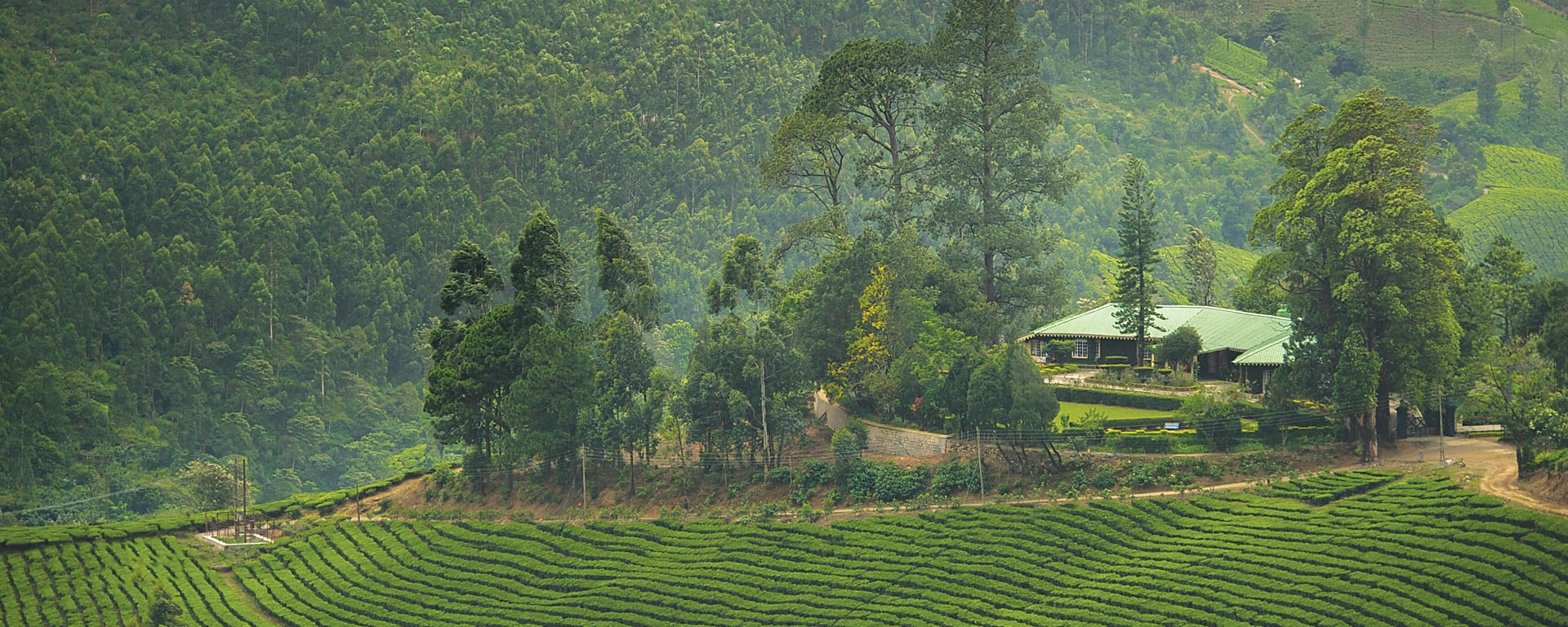 Talayar Valley Bungalow is perched in a hill of Western Ghats brings an aura of panoramic view around, spaciously built in the early colonial style of architecture. Taking a trip to a place like this to come closer to nature, then why confine inside a boringly painted walls disconnecting yourself from nature just to sleep in? We bring in the flowers and the birds to accompany you inside the four walls.
Rose Suite.
The theme of earth's smile (flowers) is created inside to offer a blissful stay with us. Rose stands for tenderness, sweetness, freshness and romance. Nothing can be so welcoming than this Rose suite of ours to lean in and relax.
Blue Jay Suite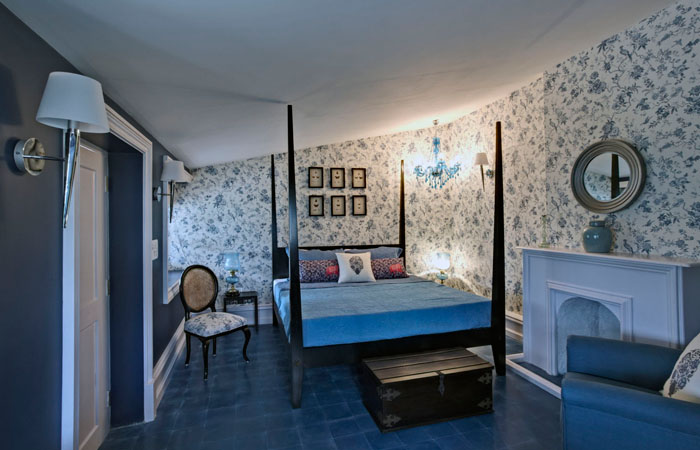 No one gets tired of blue. Blue Jay!!!! Blue is not a colour of solitude but a colour of tranquility and peace and happiness. Blue jay!!!!
Magnolia Suite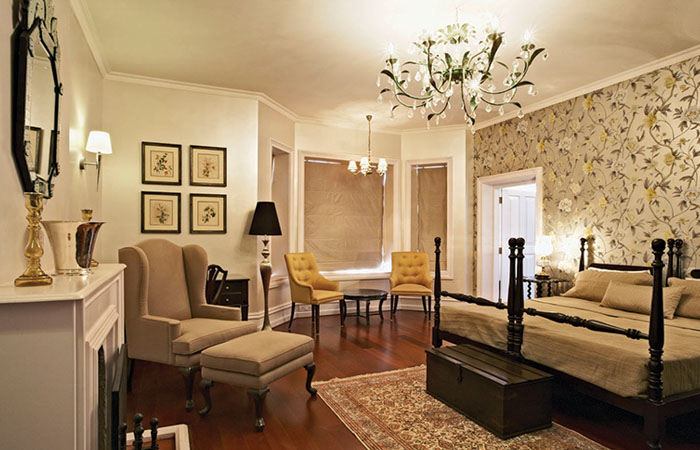 Magnolia is not just any flower. It is called the first flower, earliest, blossoms first in the spring. This theme is not only a sign of welcome but an inspiration. Inspiration taken from magnolia is traced in art, music and literature. Come, lie down, stare at the flowers and get inspired. Briars love to celebrate its guests. It's our Suite for the royals, who do not settle for anything less than king size.
Royal Talayar Suite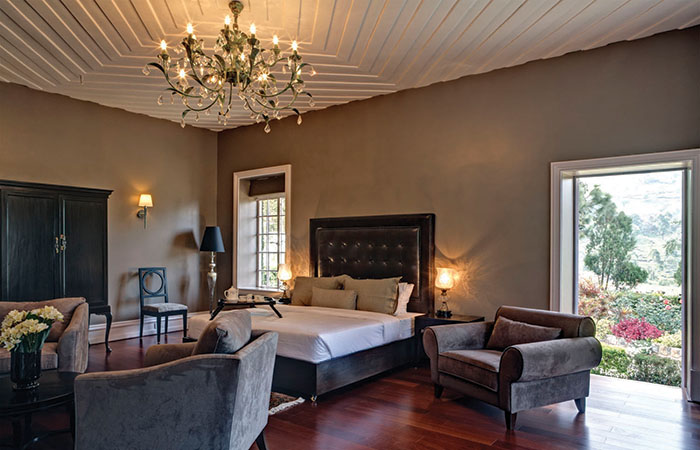 This Suite is majestic in all sense. Spacious with fireplace and it is superbly cozy.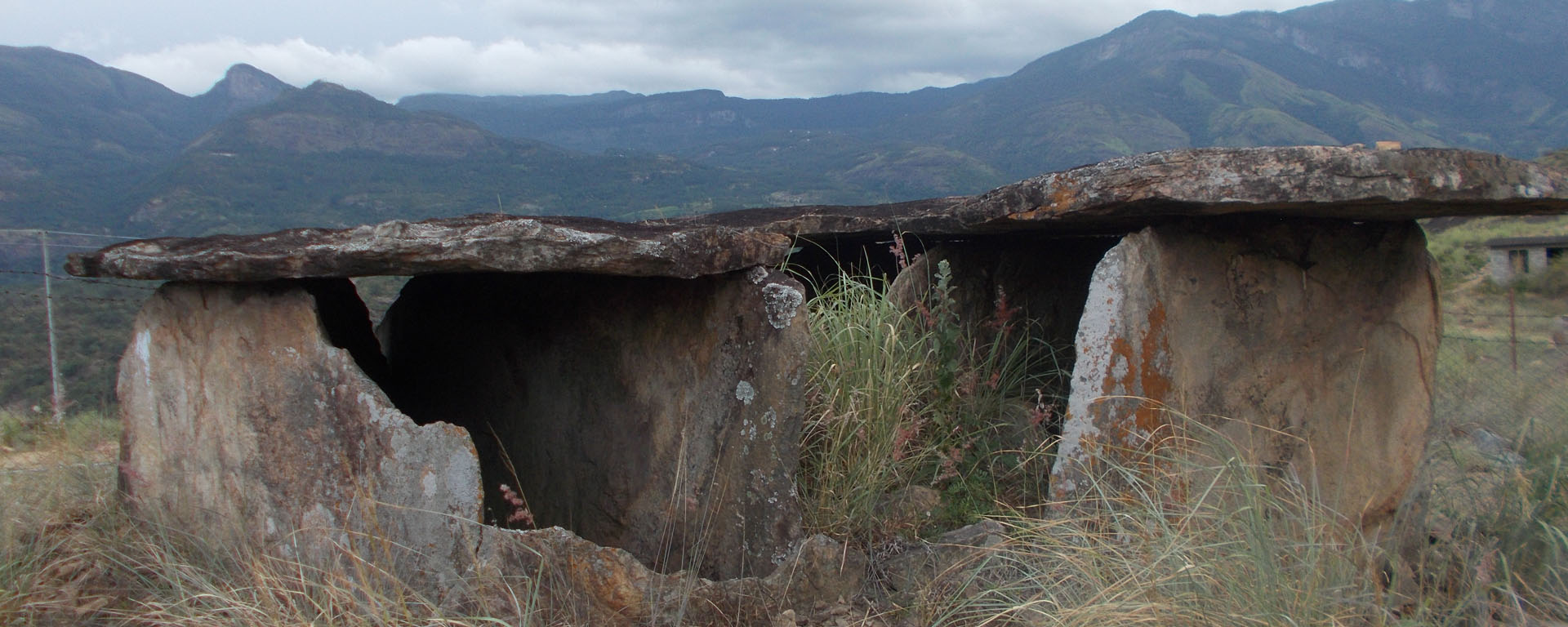 Who doesn't like to peep into the unanswered questions of history? Dolmen is a mystery; it is an unanswered question for all the historians and archaeologists. Dolmens in the Munnar region are usually four slabs of rocks. Worldwide dolmen is believed to be burial spot and the oldest dated back to 7000 years ago. In Munnar it is believed to be the shelter of sadus/rishis.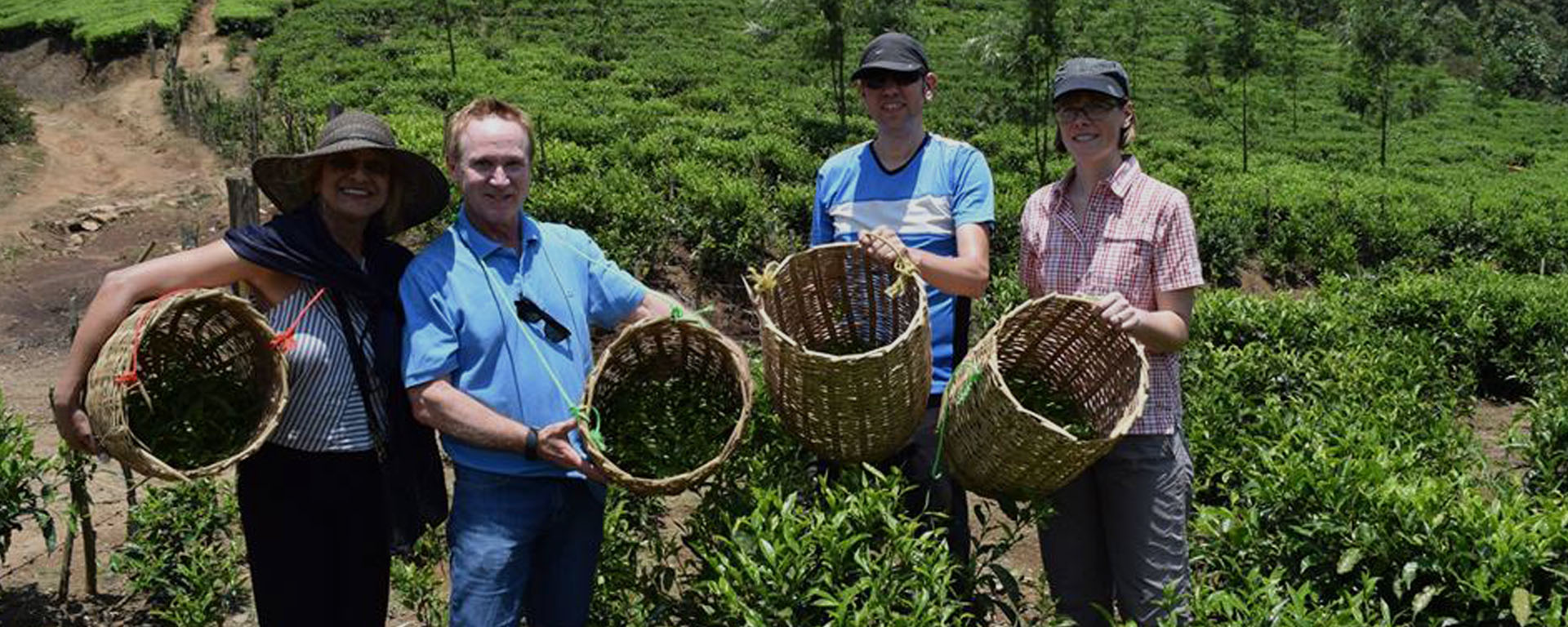 Make your own tea is an exciting chance to look in to the stimulating process of our best-loved leaf turning into a cup of tea. There is nothing more exhilarating than taking part in making and learning how to make tea. We take our guests to our tea factory to experience tea making and the end of the day you can have a cup of tea you made for yourself.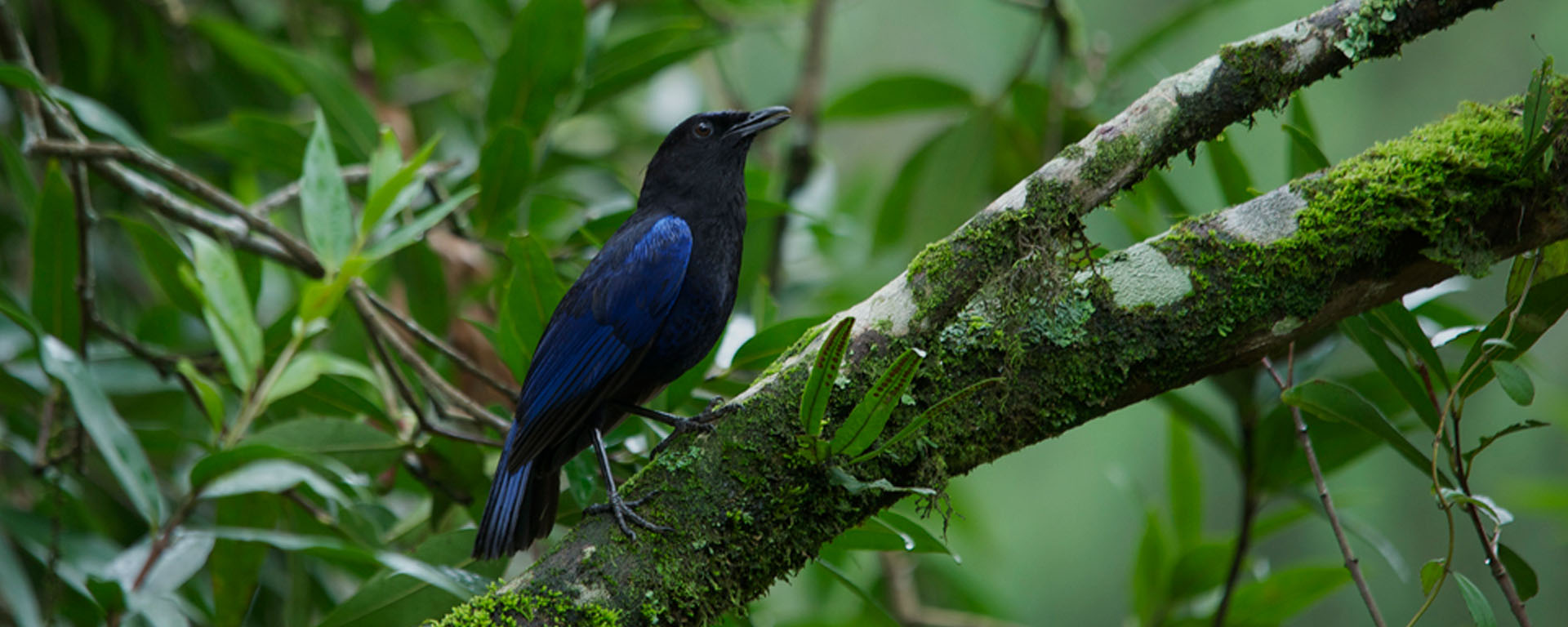 As Munnar is situated right in the middle of seven wildlife sanctuaries and national parks, there is no need to explain the movement of birds in this locality. Birding is an amusing attraction for photographers.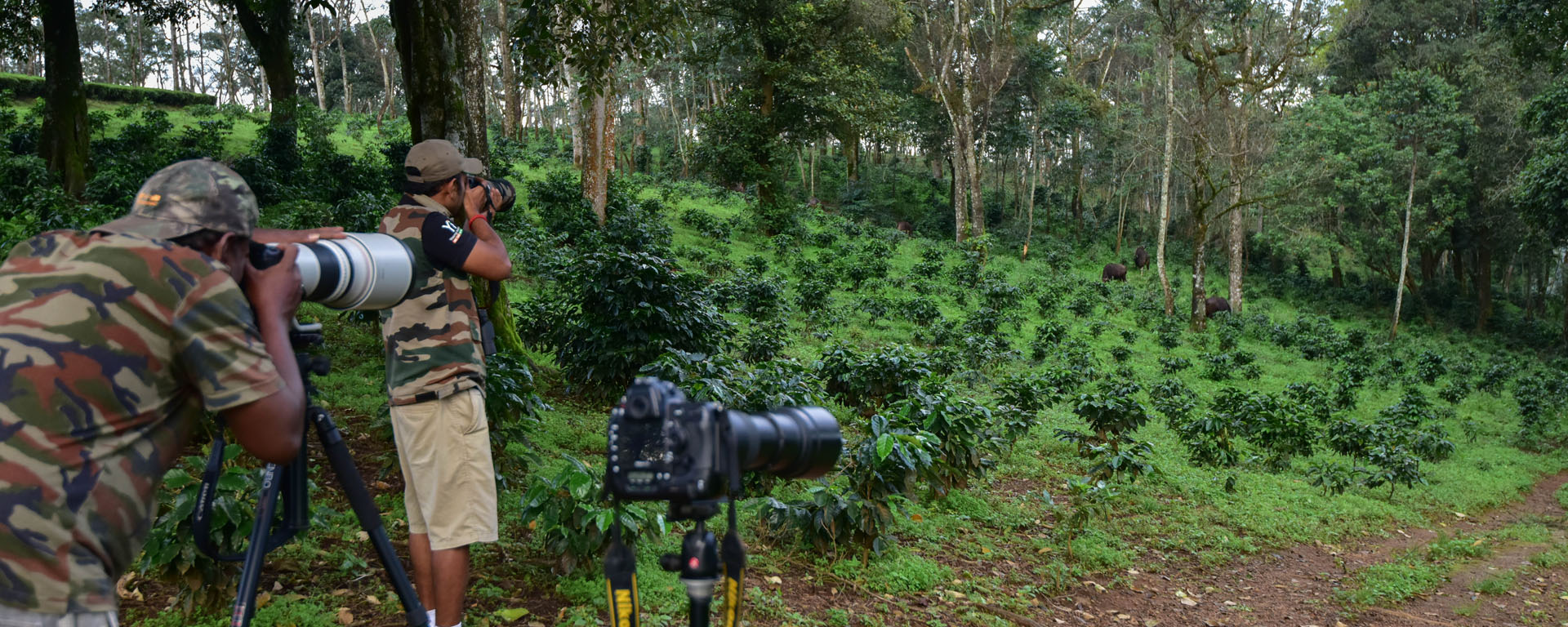 While having tea for the lovers, it is injustice to leave out coffee. We have a large vast land of coffee plantation where our guides will take you and give a detailed description of how the world's most aromatic and addictive drink is made.